ABOUT US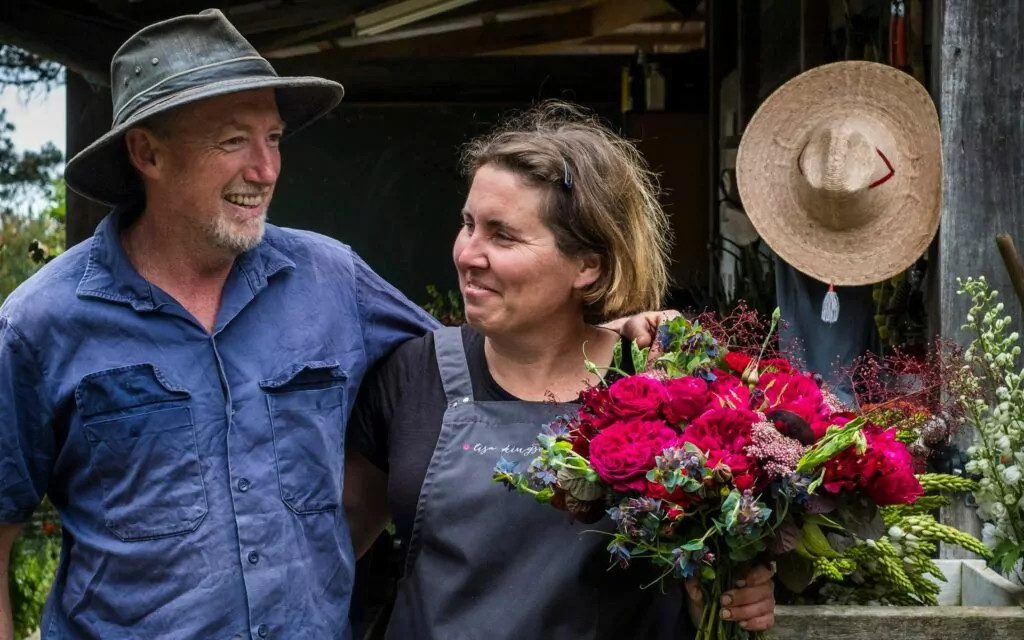 Our Story
Hello and welcome – we are Lisa and Steve – growing abundant, naturally beautiful flowers on our small hillside flower farm at Woodbridge, south of Hobart in Tasmania, Australia.
We've tried to add up how many different types of plants we grow – an extensive mixture of 350+ annual and perennial flower and foliage varieties which we grow outdoors (no tunnels or hothouses) overlooking Bruny Island and the D'Entrecasteaux Channel.
We employ a few local people to help us grow, harvest and maintain our continual seasonal blooms during the growing seasons. In winter we plan, prepare, mulch, prune and plant' and this amazing cycle starts again in the Spring. We use sustainable and regenerative growing methods, with an emphasis on minimal plastic and we compost all our green waste which goes back onto the soil.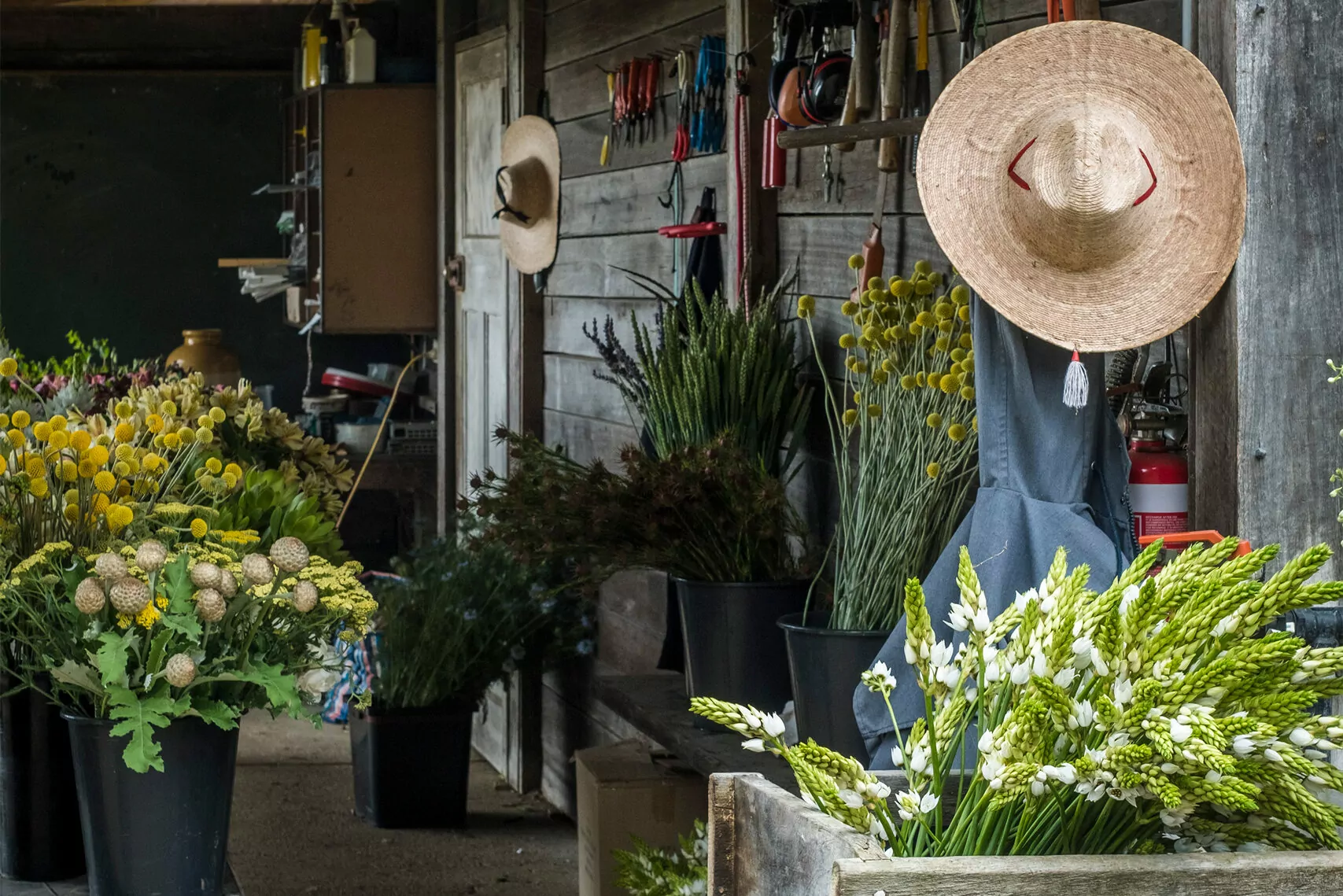 Established in the early 1980's – our family farm's first foray into selling flowers was selling at Hobart's iconic Salamanca Market. Our flower stall continued to operate over 2 generations for the next 35 years. In 2006, we took over the family business and have continued to evolve our flower offerings to include weddings, events, workshops and more.
In 2020, we started delivering our fresh farm flowers direct to people's homes and workplaces which we continue to do so in the growing season from Spring through to Autumn.
We offer single deliveries and also subscriptions (once a week or fortnightly drop-offs), freshly picked and wrapped in brown kraft paper – everything comes in fresh water (in a vase or bucket) which we are always happy to recycle, (just leave out on your doorstep when your order again).
SEASONS AT THE FARM
SPRING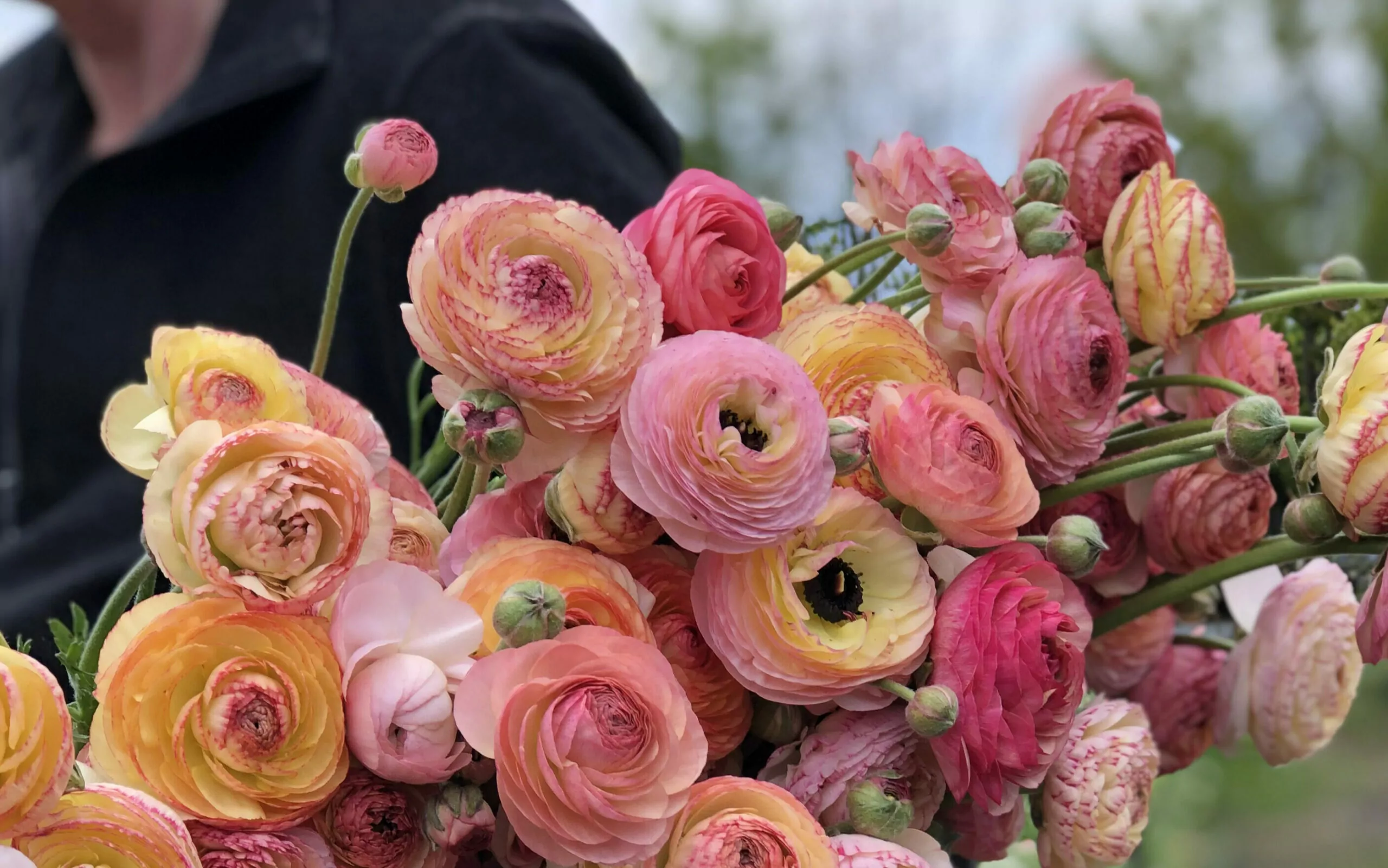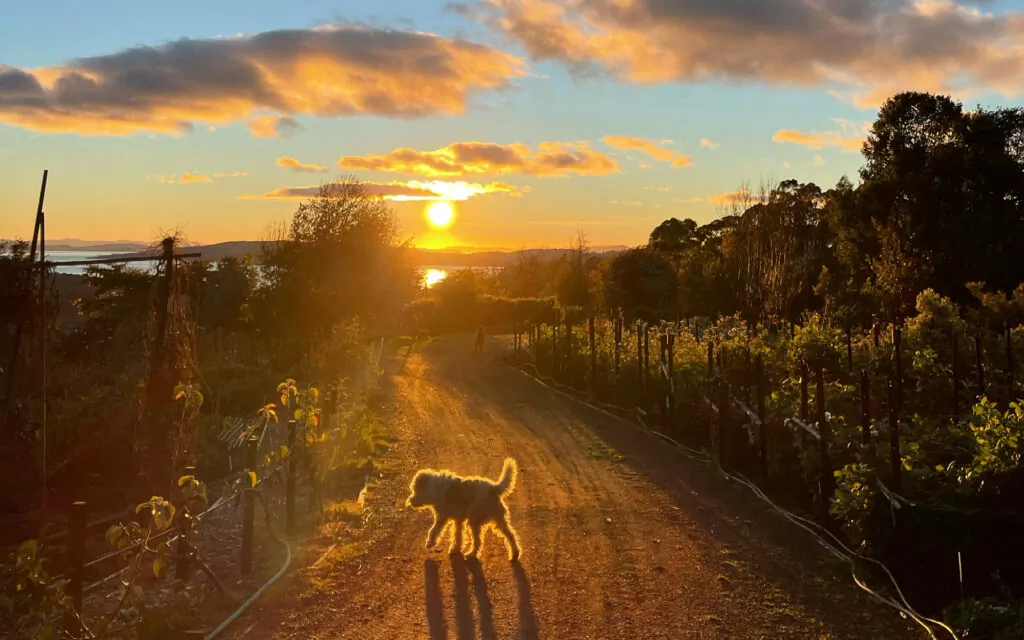 SUMMER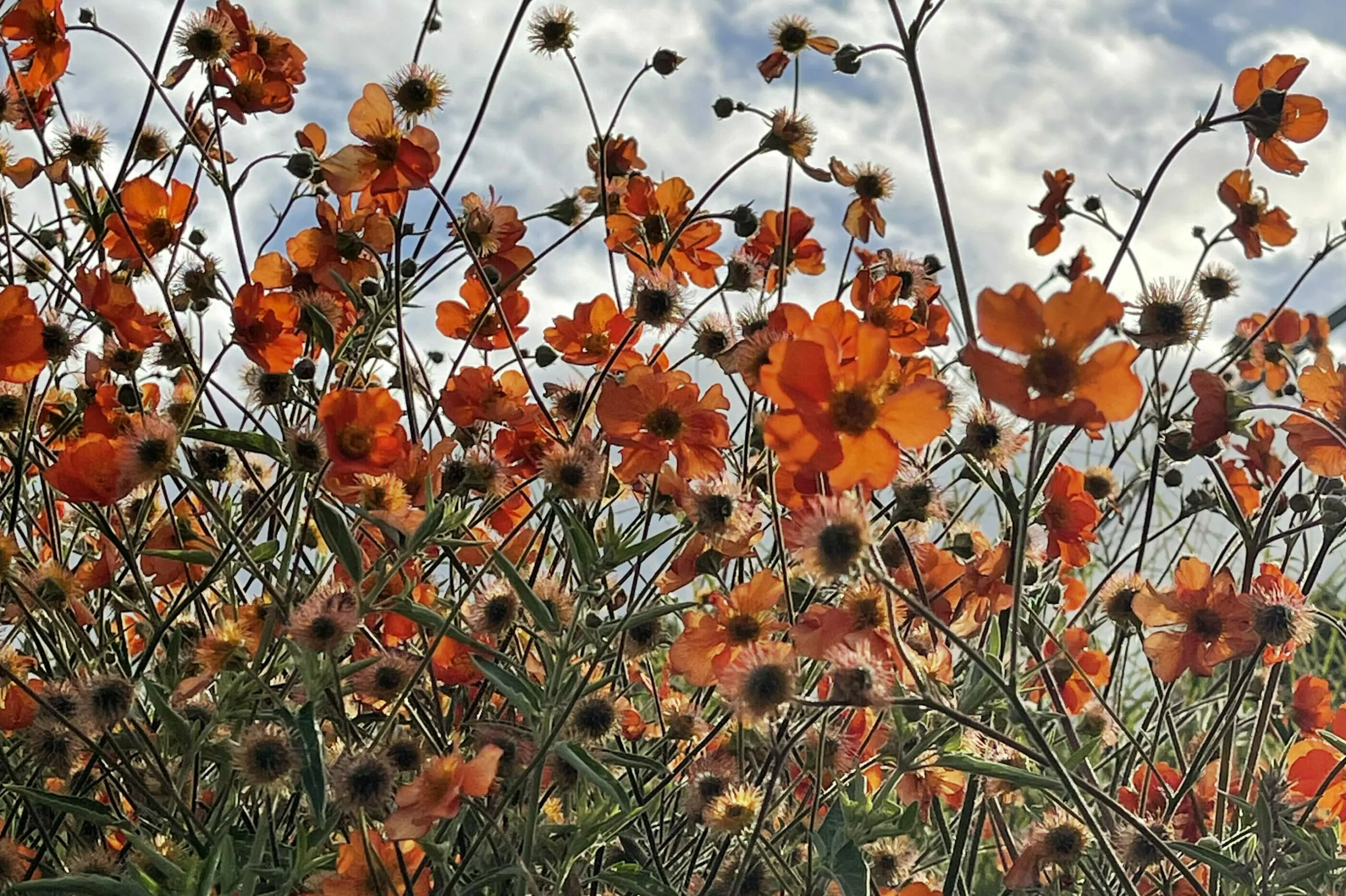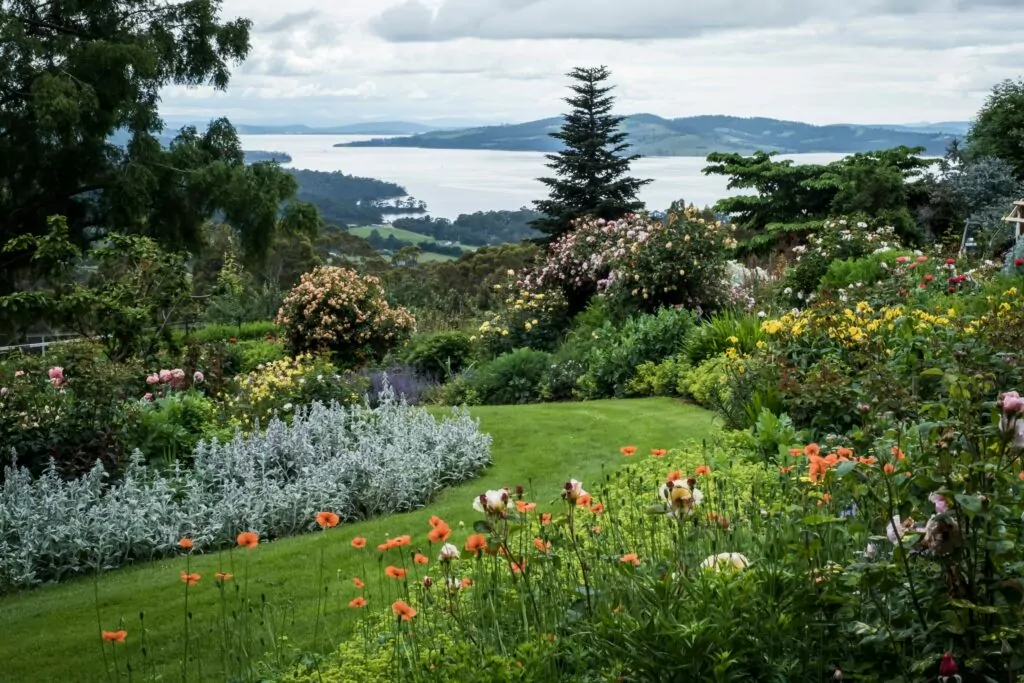 AUTUMN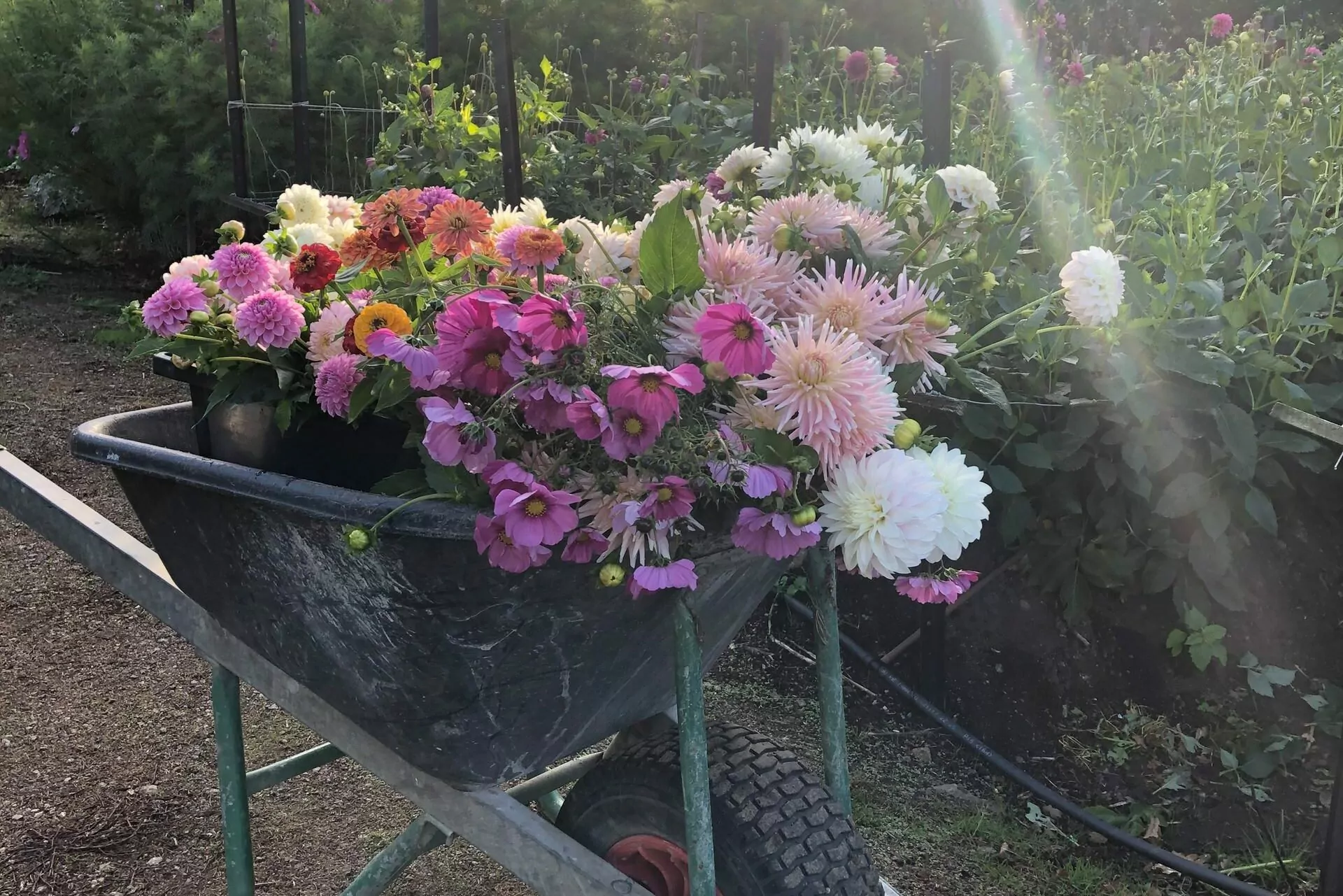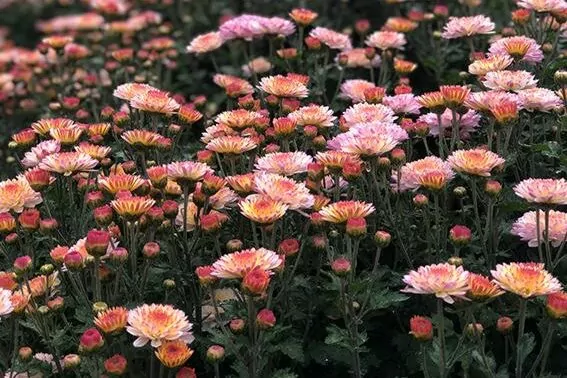 TESTIMONIALS
"EXQUISITE! If you are after local, beautiful and vibrant flowers then Lisa is your person. We organised everything from a different state and Lisa made everything easy for me. Everything was so lush and vibrant! Our floral arch, bouquets and pin holes were all perfectly matched to our vision and the setup and organisation was so easy I couldn't have had an easier time with a supplier. Really well priced and worth every cent."
– Julia & Mitch –
"We cannot thank you enough for the beautiful flowers on our wedding day. They were better than anything we could have ever hoped for! Thank you so much for everything! We are really happy with how the flowers were preserved too, so I have a constant reminder of how beautiful the flowers were!"
– Kate & Dan –
"Thanks again Lisa for creating what you did for us … the flowers were truly magnificent!!"
-Keira & Matt –
"Lisa was able to take my total lack of clarity in thought, direction and knowledge of what colours work together and create exactly what I wanted! The floral arrangements, boutonnieres and bouquets were simply exquisite.
I cannot recommend her highly enough!!"
– Polly & Matthew –
"The flowers were phenomenal! Everyone commented on how amazing they were. Lisa is so knowledgeable and helpful, she made it completely stressfree, ensuring we could just enjoy the lead up to the wedding."
– Louisa & Damian –